Film Screening of Cold War
March 5, 2019
6:00 PM - 7:30 PM
Language Commons (NCH 298)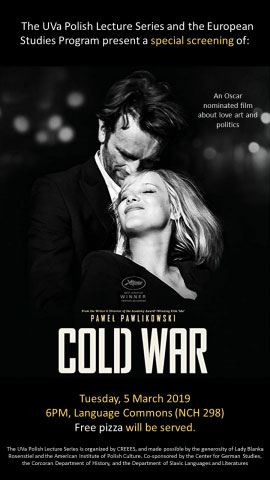 Free pizza will be served.

Please join us for a free film screening of Cold War, directed by Pawel Pawlikowski (2018).
Oscar nominated European film about love, art, and politics.
Set against the background of the Cold War in the 1950s in Poland, Berlin, Yugoslavia and Paris, the film depicts an impossible love story in impossible times.