Russian Tea
Image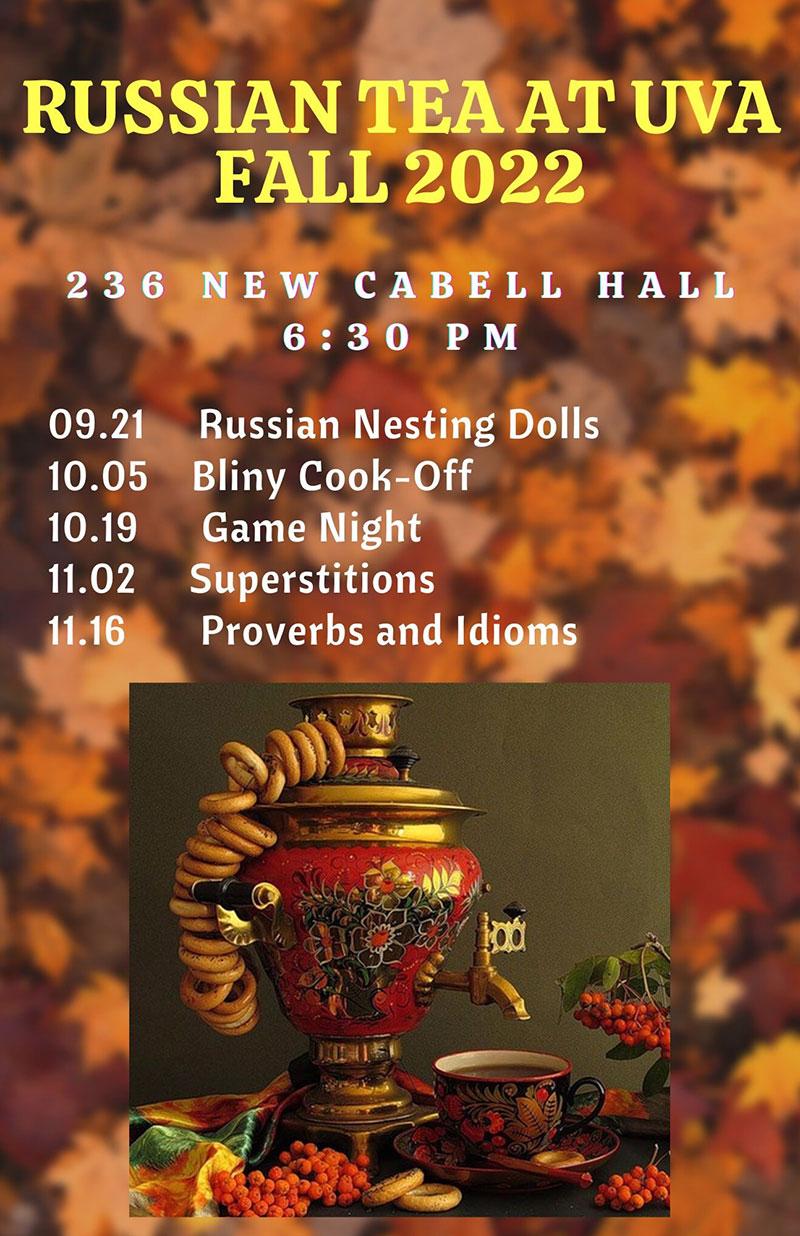 Russian tea and conversation events are held on a bi-weekly basis in New Cabell Hall 236. Students, faculty, staff, and community members of all proficiency levels come together for Russian conversation practice, while enjoying tea and treats! Events tend to revolve around central themes, including holiday celebrations, student exhibitions, poetry readings, humor, and music.
UVa Russian Tea and Conversation Facebook Page: https://www.facebook.com/UVaRussianTea/
Please contact Evangelina Demina @ ed5pa@virginia.edu for additional information.