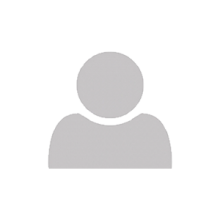 Mark J. Elson
Director of Undergraduate Studies; Professor, Department of Slavic Languages and Literatures
Office Address
PO Box 400783
261 New Cabell Hall
Charlottesville, VA 22904-4783
Office Hours: T/TH 3:30-4:30pm
Education
Bachelor of Arts (BA), University of Michigan System : Ann Arbor
Master of Arts (MA), Harvard University
Doctor of Philosophy (PhD), Harvard University
Research Interests
Theoretical Phonology and Morphology, Historical Linguistics, Slavic and Balkan Linguistics
Selected Publications
"Jotation in the History of Italian Present Tense Conjugation," in Romance Quarterly, Vol. 56, No. 1, Winter 2009, 46-54.
"Analogical Tendencies in the Evolution of the Macedonian Present Tense," in Slavic and East European Journal, Vol. 49, No. 3, Fall 2005, 378-406.
"On the Formal Relationship Between the Synthetic Past Tenses in Macedonian and Its Role in the Evolution of the Conjugational Unit," in Zeitschrift fur Balkanologie, Vol. 41, No. 2, 2005, 13-27.
"The Case for Agglutinative Structure in East South Slavic Verbal Inflection," in Of All the Slavs My Favorites: Studies in South Slavic and Balkan linguistics in Honor of Howard I. Aronson on the Occasion of His 66th Birthday (ed. Victor A. Friedman and Donald L. Dyer, Bloomington: Slavica), 2002, 139-154.
"On the Relationship Between Form and Grammatical Meaning in the Linguistic Sign," in Cognitive and Communicative Approaches to Linguistic Analysis (Studies in Functional and Structural Linguistics, 51. Eds. Ellen Contini-Morava, Robert S. Kirsner and Betsy Rodriguez-Bachiller), 2004, Amsterdam: John Benjamins Publishing Company, 131-154.
Display on Contact Page?
Off